Kick-starting your morning routine
Yoga , Nutrition / April 11, 2020 / 1 Minute Read / Comments
We like to start our mornings on an empty stomach with a 1.5-2 hour yoga asana, pranayama and meditation, followed by a homemade power breakfast of raw foods, seeds, and nuts that keeps us going for 4-5 hours.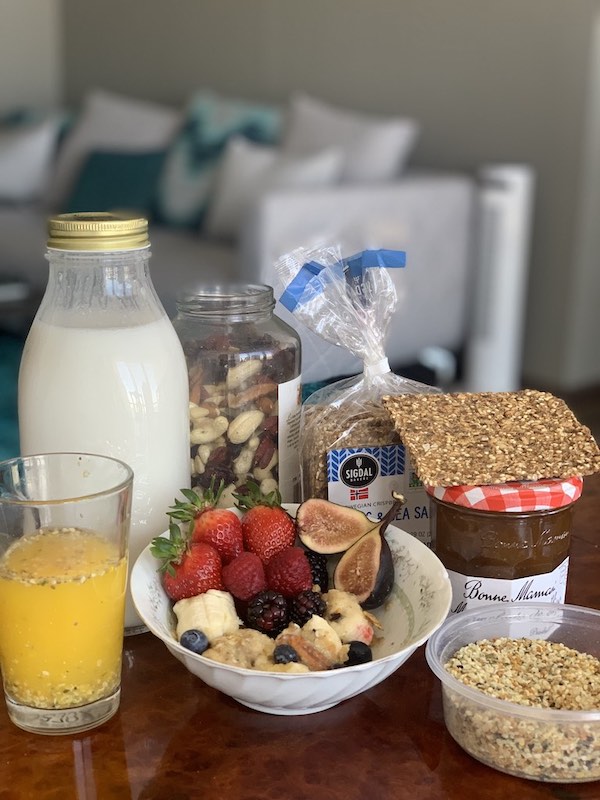 The breakfast
Plant milk: Just discovered for the first time how easy and yummy it is to make my own rice milk. Was tired of going through boxes of plant-based milks that tasted like watered-down cardboard. It is incredible to see how much cheaper, better-tasting, and eco-friendly this rice milk is! Just boil rice and blend it with water. This recipe calls for dates as sweetener, which I skipped, and added some vanilla for flavoring. Also mixed some homemade coconut milk halfway through and it was heavenly.
The trail mix: Cashews, almonds, pecans, cranberries, raisins, goji berries, dates, pine nuts, cacao nibs, pumpkin seeds, and shredded coconut or any other seed or nut you can come up with.
The protein powder: Hemp, flaxseed powder, chia, pollen, black and white sesame seeds to keep refrigerated. I use it in my fruit bowl, curries, and also fresh-squeezed juices along with some amla powder for an additional Vitamin C boost.
The Granola: For the first time ever, also discovered the best granola ever…of course, it is homemade! No longer buying sugar-loaded, nutrient-deficient, cardboard-tasting cereal or granola! It's so easy to make and you can get totally creative with your own mix of seeds, nuts and flavoring. I used rolled oats mixed with pressed wheat for this heavenly granola.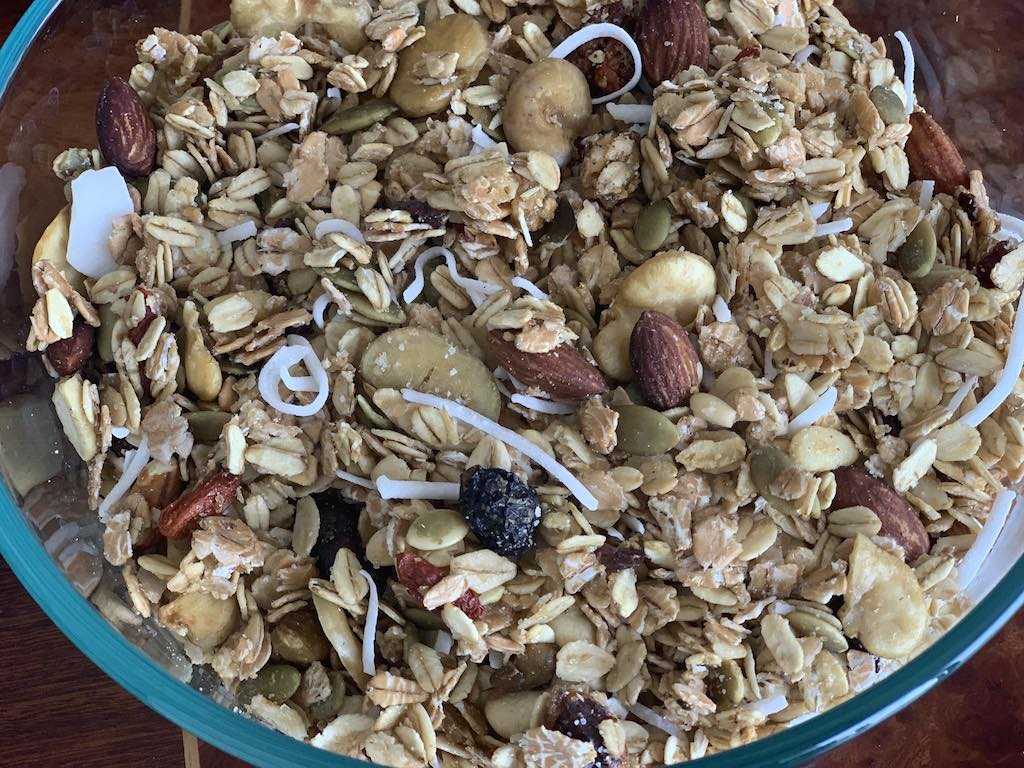 Homemade granola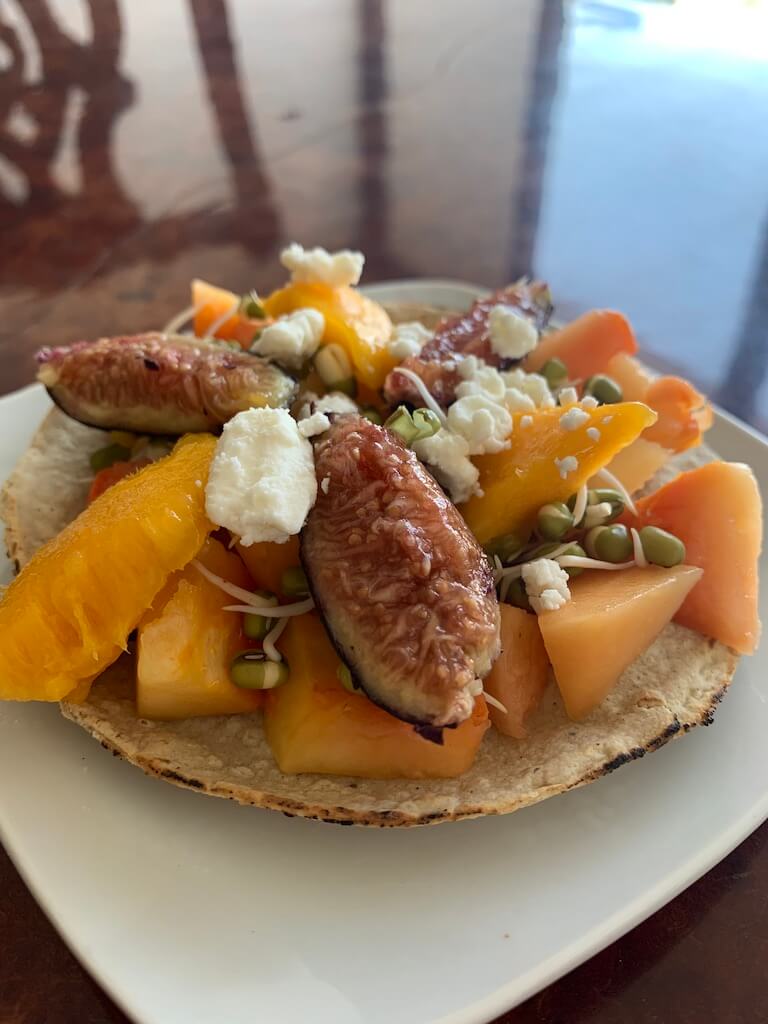 Amazing tostada courtesy of the hubby with sprouted Mung beans, feta, mango, papaya and figs
Sunshine and power,
Zeal
---